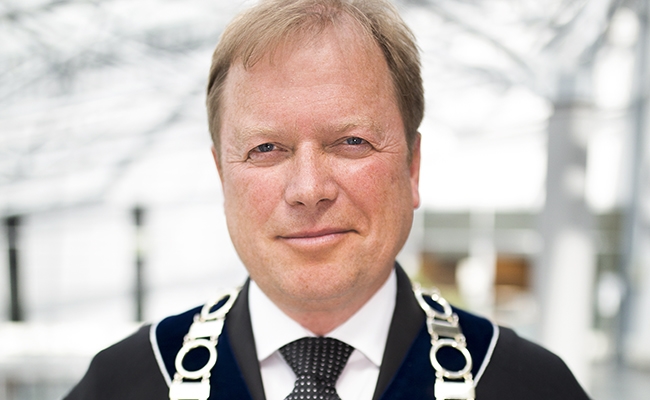 Today there are more women than men who complete higher education in Norway. It's good, but the academic authority they encounter in the classroom is still usually a man. It need not be so.
I think it's important that we get more women among the BI faculty. That more of our students encounter a female professor in the classroom, more people get a female academic supervisor. That more of our employees have a female boss. This is about more than equality, rights and principles. It's about what makes BI a better school. I believe that a higher proportion of women in leadership roles and academic positions makes BI a better institution for education.
I am very proud of our ladies. We have many good role models among our female employees. We have women who assert themselves in typically male-dominated disciplines, it is no small feat. We have female staff, students and alumni who distinguish themselves because they are highly skilled. It is the quality that speaks for itself.
BI efforts for gender equality
In 2007, BI defined goals and an action plan for gender equality as part of the work on diversity and equality. The main goal for BI is that all employees should have the same rights, obligations and opportunities regardless of sex, age or national / ethnic origin. Focus on diversity will help us to develop our organization in a positive way, eg in that we attract the best expertise. The proportion of women and international representation among faculty is also key performance parameters in different rankings and accreditations.
Since 2007, BI has had a particular focus on increasing the proportion of female professors, directors, and women in management and governing bodies. Means such as qualification scholarships for women, support for networking, support for rhetoric training and research communication, participation in development programmes and changes in election regulations have contributed to the fact that BI now has fulfilled the objectives that were set in 2007. The most important thing, however, is to keep the focus on gender equality in our everyday processes and systematically measure and monitor the key figures.
Some tangible figures from 2016: at yearend, BI had 26 female professors in full-time positions, an increase of 7 professors from 2015. This represents a proportion of female professors at 29% of those in full-time positions. The female share of faculty (also full-time positions) has increased from 28% in 2015 to 31% in 2016. Women accounted for 33% of top management, 38% of department heads and 50% of Deans were women. The proportion of women directors at BI was 63%. The Board of Trustees has 50% women, the Senate 27%. The percentage of men in administrative positions was 34%.
We had 7 women professors in 2007, today – almost a fourfold increase!
BI's targeted equality work has paid off. And we will keep going. We still have the ambition to increase the proportion of women among faculty and in academic leadership positions and to increase the proportion of men in administrative positions. We will develop a new action plan for diversity and equality during the winter / spring 2017.
I look forward to welcoming many new women to BI in the years ahead!
- Inge Jan Henjesand
President of BI Norwegian Business School